Transectos urbanos y relatos de lugar
The transect is presented as a device between the section and the sensible route, hybridizing both techniques; the transect is constructed by drawing, photography, text, video, just as it is practiced in situ. Rehabilitating the atmospheric dimension in urban representations, enabling the registration of stories and discussion among disciplines, the transect can become a way of questioning and expressing the sensitive space as well as practices that articulate the analysis and design .
El transecto se presenta como un dispositivo situado entre la sección y el recorrido sensible, hibridando ambas técnicas; el transecto se construye mediante el dibujo, la fotografía, el texto, el vídeo, del mismo modo que se practica in situ. Rehabilitando la dimensión atmosférica en las representaciones urbanas, haciendo posible la inscripción de los relatos y el debate entre las disciplinas, el transecto puede convertirse en una forma de cuestionamiento y de expresión del espacio sensible así como de las prácticas que articulan el análisis y la concepción.
Fichier principal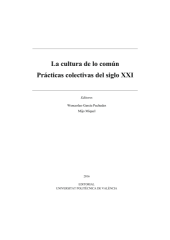 Transectos urbanos y relatos de lugar.pdf (3.49 Mo)
Télécharger le fichier
Origin : Explicit agreement for this submission