« Pourquoi j'irais voir d'en haut ce que je connais déjà d'en bas ? », Centralités et circulations: comprendre l'usage des espaces dans l'oasis de Siwa
In the shade of the palm trees of Siwa, Egyptian Berber oasis, the sentence of Abdou which ensure me that "Why should I go to see from above things I already know from below?" is enough to shake the universality of the concept of landscape. That is not enough therefore to understand the variety of qualities and uses of spaces. The way privileged here is that of an anthropology on the field which is based on the empathy rather than to be unaware of it: it is a little more than "the share of situations" induced by the simple participating observation, it is the investment in the relation with a "other" identified. Nevertheless, if this implication remains of same intensity whatever is the scale of the studied space (from the oasis to the garden), its identity or its otherness (for the researcher which I am as for the inhabitants of Siwa) is presented or "received" in various way according to the various levels of space organization.
À l'ombre des palmiers de Siwa, oasis berbère égyptienne, la phrase d'Abdou qui m'assène « Pourquoi j'irais voir d'en haut ce que je connais déjà d'en bas ? » suffit à ébranler l'universalité du concept de paysage. Cela ne suffit pas pour autant à comprendre la variété des qualités et des usages des espaces. La voie privilégiée ici est celle d'une anthropologie de terrain qui s'appuie sur l'empathie plutôt que l'ignorer : c'est un peu plus que « le partage de situations » induit par la simple observation participante, c'est l'investissement dans la relation à un « autre » singularisé. Néanmoins, si cette implication reste de même intensité quelle que soit l'échelle spatiale étudiée (de l'oasis au jardin), les différents niveaux d'organisation spatiale renvoient à des présentations et des « réceptions » variables de son identité ou de son altérité (pour le chercheur que je suis comme pour les habitants de Siwa).
Fichier principal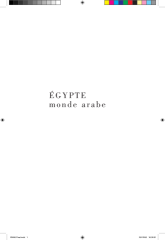 Espaces_et_oasis_de_Siwa-Battesti_2006_.pdf (1.3 Mo)
Télécharger le fichier
Origin : Explicit agreement for this submission